Dear Students, Faculty and Staff:
Thank you for your ongoing patience this summer as the Division of Campus Planning, Design and Construction works to enhance the living, learning and working experience for all members of the Syracuse University community.
I am reaching out to you today to inform you of a temporary road closure that may impact your commute. From Saturday, July 16, through Friday, July 29, a section of Van Buren Street will be closed. This closure is the result of the electrical service replacement project happening at Brewster/Boland/Brockway halls.
Vehicle traffic will be unable to travel west (down the hill) from Irving Avenue. To access Van Buren Street, drivers should follow the detour signs from Irving Avenue to Raynor Street to Henry Street. Vehicles exiting the Veterans Administration and the Irving Avenue garages will be able to turn east (up the hill) on Van Buren and then follow detour signs along Irving Avenue.
I have included a map below for your reference.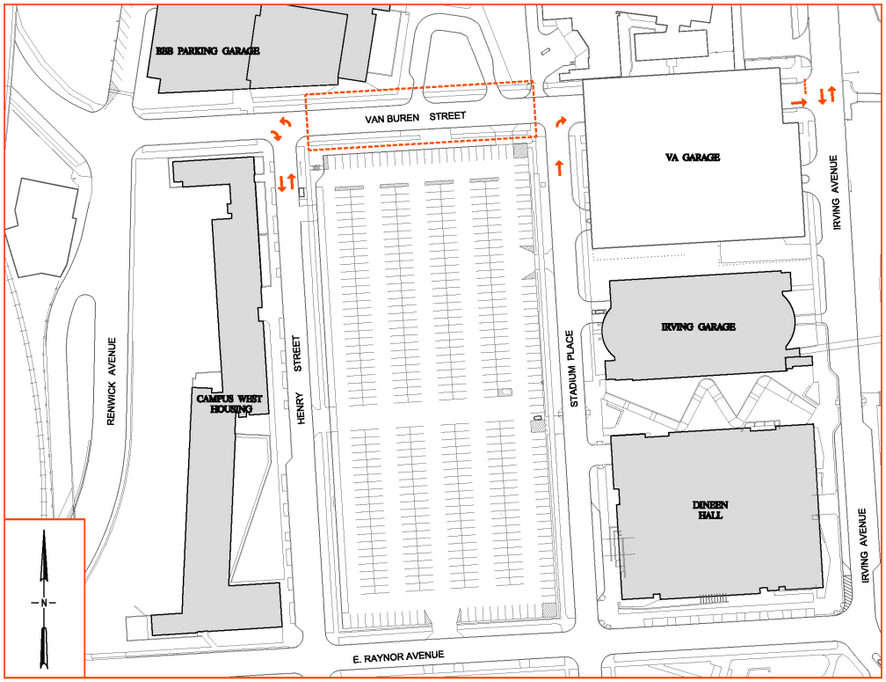 If you have any construction-related questions, comments or suggestions, please email cpdc@syr.edu. For parking concerns, call Parking and Transit Services at 443-4652. And if you have questions pertaining to accessibility, contact Aaron Hodukavich, director and ADA coordinator in the Office of Equal Opportunity, Inclusion and Resolution Services, at 443-2377 or ajhoduka@syr.edu.
Thank you for your patience and understanding.
Regards,
Pete Sala
Vice President and Chief Facilities Officer