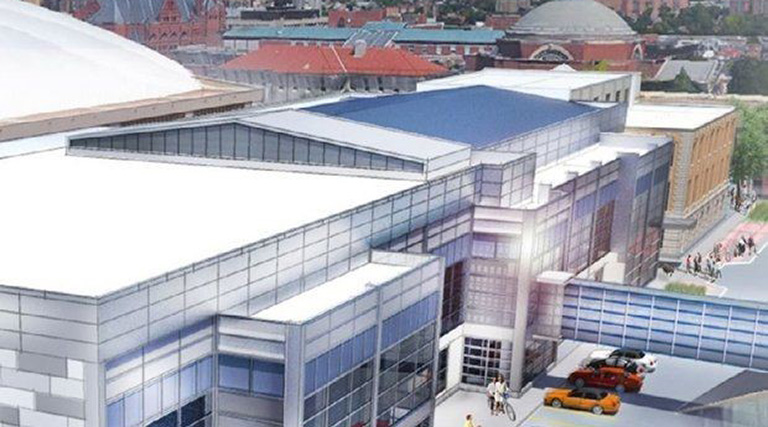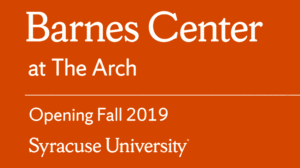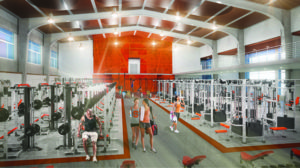 Imagine a state-of-the-art health, wellness, and recreation complex with lively and thoughtful interactions between students, faculty, and staff—right in the heart of the Syracuse University campus. This is the Barnes Center at The Arch—opening in fall 2019.
Made possible through the vision and generosity of Board of Trustees Chairman Steven W. Barnes '82 and his wife, Deborah, this ambitious cornerstone project will help solidify a modern and holistic student experience as a core value for Syracuse University.
The fully accessible and integrated facility embodies the University's Academic Strategic Plan's goal to "nourish the whole student to support academic, social, and emotional well-being" with the Campus Framework's goal of enriching all aspects of student life.
The project will advance a seamless and robust approach to the learning, advising, counseling, engagement, and development of the whole student.
The Barnes Center at The Arch will house all campus health and wellness services in one central and convenient location that includes:
The Counseling Center
Health Promotion Office
Health Services
Recreation Services
When this newly renovated facility is completed in 2019, it will provide a student experience that balances academics with extracurricular and recreational pursuits.
The Barnes Center at The Arch Live Webcam – North View.  Click arrow below to watch.
The Barnes Center at The Arch Live Webcam – South View.  Click arrow below to watch.
The Barnes Center at The Arch – Construction Update
The Barnes Center at The Arch – Artist Renderings