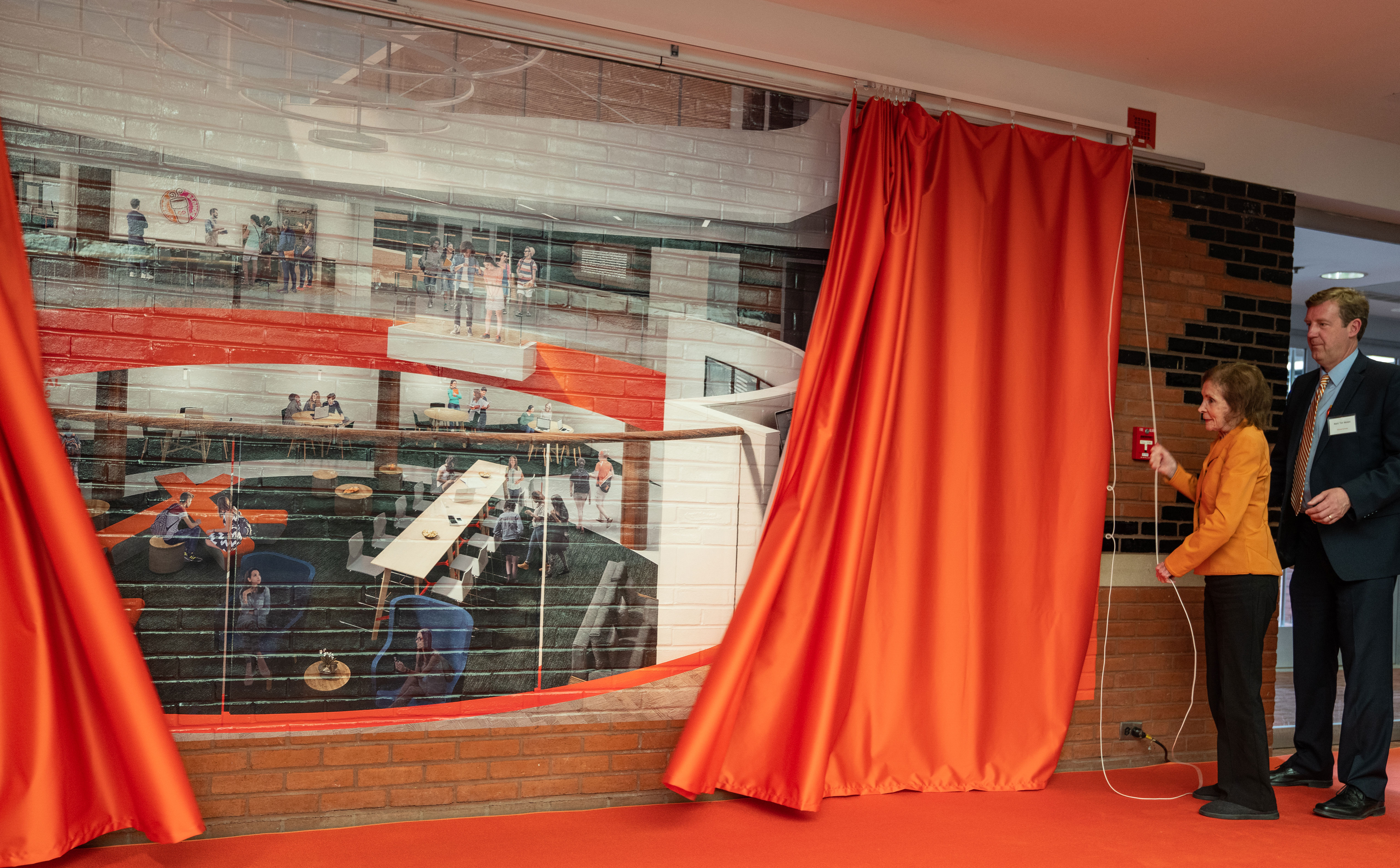 The renovation reveal of the Hildegarde and J. Myer Schine Student Center was held on Apr. 9, 2019, commemorating the start of a project that will transform the student experience for future generations of Syracuse University students. As the hub of student life, the Schine Student Center is being transformed to fulfill its original mission as the "living room" of campus—a place for students to eat, gather, study and lounge.
The event also celebrated the legacy and philanthropy of Renée Schine Crown '50, H'84 and Lester Crown. In the 1980s, Renée led the initiative to establish the student center and provided the primary gift, honoring her parents Hildegarde and J. Myer Schine, for whom the building is named. The Crowns have been an active part of reimagining the Schine Student Center now to further enhance the student experience well into the future.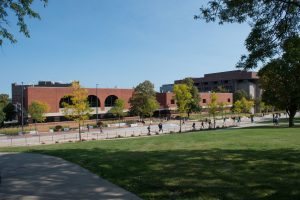 During the reveal, the Crowns unveiled the latest renderings for the planned renovation. After gathering feedback from more than 1,600 campus community members, most of whom were students, the renovation prioritizes the following:
Enhanced accessibility, including the installation of accessible pathways using universal design
An upgraded dining experience with additional seating and varied dining options
Centralized spaces for student activities, including an expanded space that co-locates the Disability Cultural Center, Office of Multicultural Affairs and LGBT Resource Center to further promote and celebrate intersectionality and inclusion
Opening and expanding the central atrium, creating a lounge on the main atrium floor and greater connectivity across the building's floors
Versatile spaces and seating conducive to supporting student organization activities, studying, group meetings or lounging
The Schine Student Center closed in May 2019 to begin construction on the proposed renovations, with the project approximately 70 percent complete as of Aug. 2020.