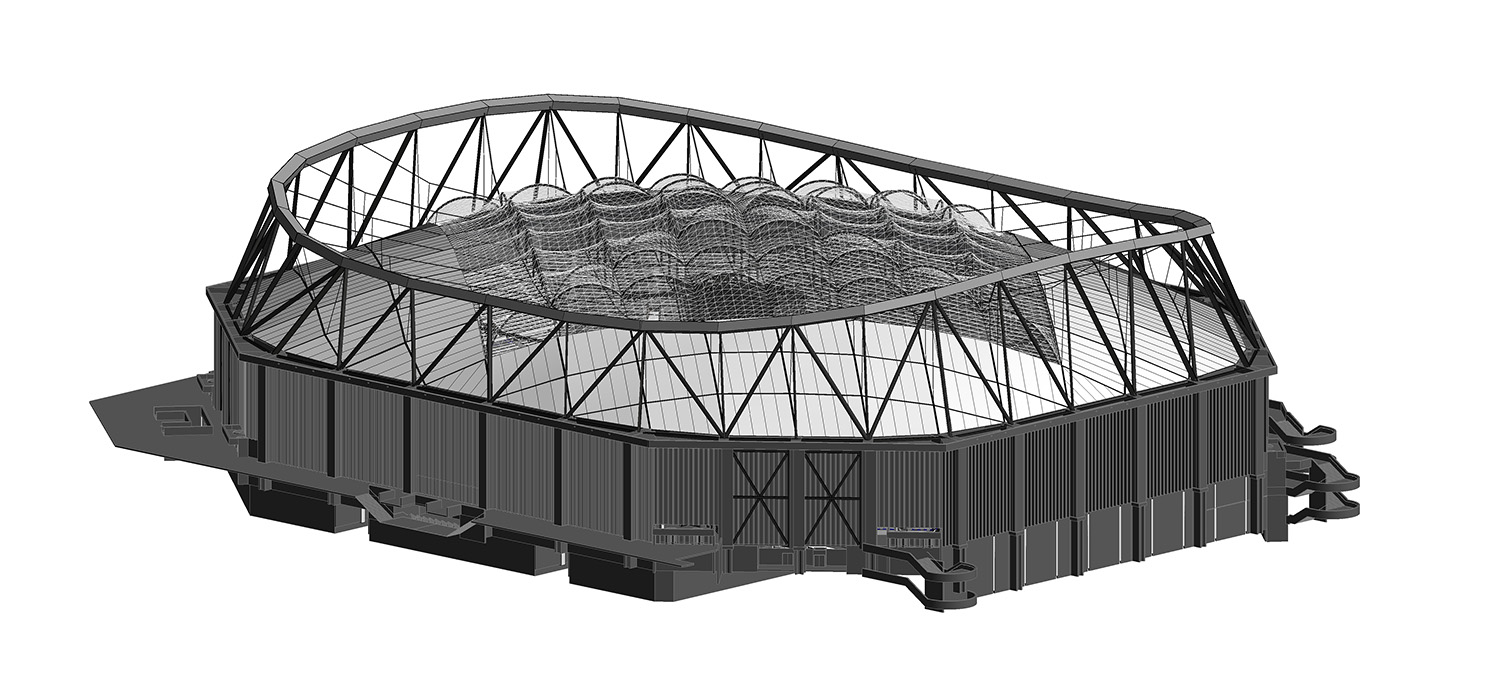 The Stadium is an integral and beloved part of every Syracuse student's experience and considered the 'heartbeat' of campus—with students beginning and ending their academic careers in this iconic facility. The stadium is the oldest and only domed stadium in the Northeast and is the largest structure of its kind on a college campus in the country.
Since its debut on September 20, 1980, tens of millions of people have witnessed a variety of collegiate and professional athletic events, concerts, Commencements, and student life activities in this storied facility. Known affectionately as "the loud house," it is home to the nationally recognized Syracuse University football, men's and women's basketball, and men's and women's lacrosse teams.
A new fixed roof, a vertically hung scoreboard, state-of-the-art sound and lighting systems, improved accessibility and added Wi-Fi capabilities are just a handful of features visitors to Syracuse University's stadium will experience beginning in fall 2020. The $118 million investment, authorized by the Board of Trustees, will enable the University to create a new stadium experience for students, faculty, staff, alumni and fans alike. The investment represents the next step in advancing the Campus Framework.
As part of the transformation, the University will invest more than $6 million in comprehensive Americans with Disabilities Act (ADA)-related accessibility upgrades. Among the improvements being made are a new accessible entrance, updating the current elevator to be ADA-compliant, five ADA electric door operators, the installation of closed captioning for video boards and the addition of accessible seating, as well as other accessibility updates.
Other new features, designed to enhance the experience for all visitors that will be part of phase one include the installation of air conditioning, new accessible restrooms and new concessions space. These features are expected to be completed by fall 2022.